Small Business IT Support Elwood
---
Are you looking for technical specialists to handle your IT support in Elwood?
We at complete PC can help with over a decade providing IT support to small and medium sized business we are perfectly positioned to help you with any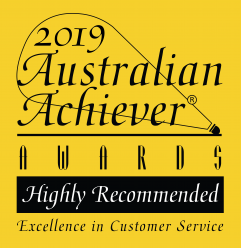 problem.
We understand it can be difficult to manage both your core business and the ever changing word of IT. Keeping up-to-date with the improvements in IT and many technical glitches that arise can not only be frustrating but is ineffective for you as a business.
We can help you streamline your business with professional IT support while you to focus on what you do best.
If you need URGENT assistance – Please contact us on 1300 78 99 66 for immediate assistance
---
IT Support Services in Elwood 

Managed IT Services – Elwood
Managed IT is our most popular service. This is because for a small monthly fee you will have access to your own technical support team. Our technical IT experts will help you resolve both hardware and software issues that are causing trouble within your business.

On Demand IT Support- Elwood
We provide excellent on-demand technical support to the business community in Elwood. Here we help with your day to day operation with any and all issues that may arise with your systems.

Hosted voIP Phone System – Elwood
The hosted voIP Phone system is newest, most reliable and effective way of communicating with you customers. This latest piece of technology sets a new standard for quality and clarity and is a must for all business who rely on customer interaction.

Cloud Backup – Elwood
The world is moving forward to more efficient and effective ways of storing company information. If you're a company that can't afford to lose that information we have a service you will be interested in. We can seamlessly install a cloud backup service ensures your information is kept secure.
Find out more here.
If your business need some IT assistance or you would simply like to hear more about our services please feel free to call us at the number below. Our friendly support staff is always on call to assist with any problem or request.