Small Business IT Support Glen Iris
---
At Complete PC we provide fast efficient small business IT support throughout Glen Iris and surrounding suburbs.
IT Support Services Glen Iris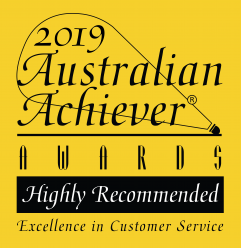 Maintaining IT support systems throughout your business isn't easy and at times it might seem like a full job in itself. As a business owner, you need to focus on your core business and not have to worry about system updates, technical issues, and new technology.
We can take care of your IT Support systems for you, this includes any and all IT related issues and upgrades. Now you can spend your free time having a coffee down Burke Road instead of worrying about IT!
Below we have given you just a highlight of some of the IT Support services we offer. Have a read through them to see which one best suits you.
Urgent? Contact us on 1300 78 99 66 for immediate assistance
---
Managed IT Support in Glen Iris
Managed IT is our most popular service. This is because for a small monthly fee you will have access to your own technical support team. Our technical IT experts will help you resolve both hardware and software issues that are causing trouble within your business.
On Demand IT Support in Glen Iris
Some of our clients prefer to pay as they go, this is where our On Demand IT Support service helps. If you need to update your current systems or need to resolve a technical issue you can give us a call and our technical team will be happy to help.
Hosted voIP Phone System in Glen Iris
You may have noticed standard phone line technology is getting outdated. If you're a business that relies on good and reliable customer communication Hosted VoIP Phone System is a service you may want to consider.
Cloud Backup in Glen Iris
Data backup is a safeguard that most businesses don't take seriously because they think it will never happen to them. According to the latest statistics, 64% of Australian businesses have experienced some form of data loss due to a disaster or disruption? If you are concerned this may happen to you we can help implement a cloud backup system to protect your small business.
Find out more here.
If you own or work within a business in Gen Iris and feel you need IT assistance, feel free to give us a call. Our friendly staff will be happy to provide some advice and give you an obligation free quote.