Small Business IT Support Laverton North
---
Complete PC Solutions provides small businesses in Laverton North with quality IT Support.
We are your local IT support specialists operating in Laverton North. Many small businesses do not have the budget to afford a costly in house IT staff member. Complete PC Solutions can provide your Laverton North business with help setting up equipment, updating your IT systems, performing maintenance and assisting with technical difficulties that may arise.

IT Support Services Laverton North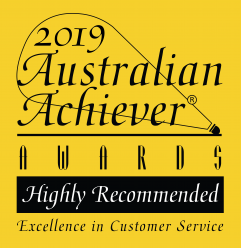 We understand that it can be challenging for businesses in Laverton North to find quality IT Support. We have over 20 years experience an have worked with a range of business across Melbourne and so are well equipped to help with any IT issue.
If you believe there may be gaps in your team's technical knowledge, we can assist by.
Bringing you and your team up to date with the ever changing world if IT.
Notify you of any potential risks or improvements to your IT system. 
Equip you with professional IT support to ensure your business runs smoothly.
Provide quick IT support so you can focus on what you do best.
Build a reliable long term relationship with your IT support provider.
Some of our services include providing: network solutions, computer repairs, software installation, software licensing, operating system upgrades, cloud backup and storage, email and web services, technical support, data recovery and much more.
Need URGENT assistance – Please contact us on 1300 78 99 66 for immediate assistance
---
Key IT Support Services in Laverton North 

Managed IT Services – Laverton North
With our Managed IT Services, you pay a monthly fee and we take care of your nominated computer equipment. We will install any updates or changes every month as well as taking care of any issues that that may occur for these particular devices.  You will also have a 24/7 IT support line for our Managed IT Services customers.

On Demand IT Support – Laverton North
On Demand IT support is a great option if you prefer to pay as you need technical support. We are here to help with any issues that may arise with your systems.

Hosted VoIP Phone System – Laverton North
VoIP helps your business run effectively doing everything your current landline done and more. The system allows you to provide good and reliable customer communication.

Cloud Backup -Laverton North
Cloud Services Backup to helps protect your information from data loss.  64% of Australian business have incurred some form of data loss. If you are concerned about the safety of your data we can help to implement a backup system.
If you feel you need IT assistance and own or work within a business in Laverton North,, feel free to give us a call. We will be happy to provide some advice and give you an obligation free quote.
To see other areas we provide IT support to click here.